Having become a staple Jamaican figure in international reggae / dancehall scenes, endowed with inexhaustible flow and unbeatable crossovers, Skarra Mucci transcends riddims and eras!
For this new 2022 tour, the artist is once again accompanied on stage by the best European dancehall backing band: Dub Akom. Together, they showcase their entire experience. Big voice, big energy and sharing with the public, this is the recipe for a Skarra Mucci show!
More Info
Born in Kingston, Jamaica, Skarra Mucci sang from a young age in his parish church and recorded his first track at the age of 9 for legendary producer Harry J.

It is with this single that he explodes all over the island and that he will perfect his incomparable style by linking up sound system sessions! He works tirelessly on the elaboration of his toast that has become his trademark, whether it be on reggae riddims or hip-hop beats.
At the end of the 90s, the musical adventure pushed him to meet producers in Europe and he established himself on the reggae scene thanks to the huge hit "Bonx It" produced with The Ganglords.

The solo success follows with his first album "Rise & Shine" released in 2008. Then his third album "Return of the Raggamuffin" is a worldwide success and marks a real turning point in his career, by further affirming his notoriety. An album which skillfully reconciles tradition and modernity, old-fashioned raggamuffin and current productions. The song "Movie Star" becomes one of the songs of the year and Skarra Mucci then begins a tour around the world.
It was in 2014 that the French label Undisputed Records signed the artist and the consecration came for Skarra Mucci with the album "Greater than Great" with hits such as "My sound", "Love Train" ... In 2016 with the now classic "Dancehall President", he becomes a more than confirmed artist who can afford, without blushing, to present himself as the president of Dancehall!
A real hit maker, his vocal versatility will also lead him to collaborate and record an impressive number of featurings with artists such as Beenie Man, Dub Inc ', Yaniss Odua, Horace Andy, L'Entourloop ... and the album "Skarra Mucci & The One Love Family "(2018) is the perfect example.

After the explosion of "Dreader than Dread", the first featuring with L'Entourloop, Skarra Mucci decides to produce a joint Ep with the collective and they release together the already cult Ep "Golden Nuggets" (2019).
From Europe to Mexico via India, China, Thailand, Skarra Mucci has traveled stages around the world and delivers memorable shows whose reputation is well established. Since 2017, he has excelled in live tours accompanied by the Marseille group "Dub Akom".

Founded in 2002, The Dub Akom band quickly partnered with international artists from the reggae / dancehall scene. They then made a solid name in Europe as a backing band, which led them to tour with the biggest names in the Jamaican dancehall scene.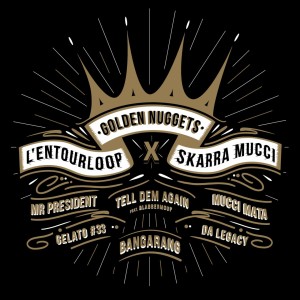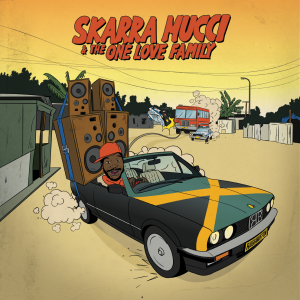 Skarra Mucci & The One Love Family
2018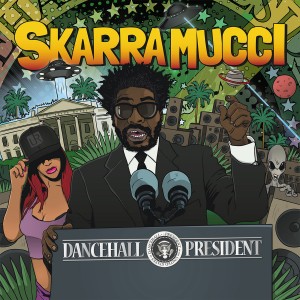 Skarra Mucci – Dancehall President
2016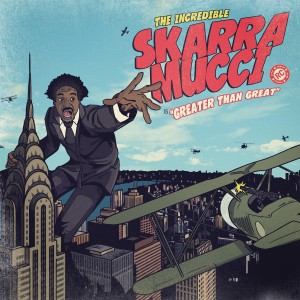 Skarra Mucci – Greater Than Great
2014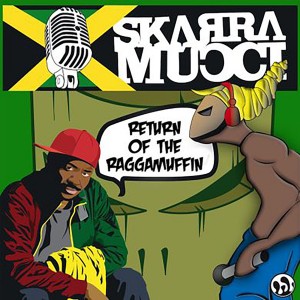 Skarra Mucci – Return Of The Raggamuffin
2012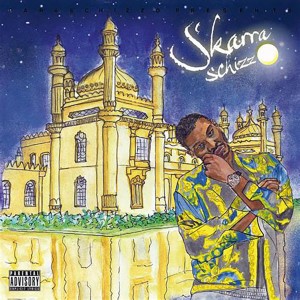 Skarra Mucci – Skarraschizzo
2010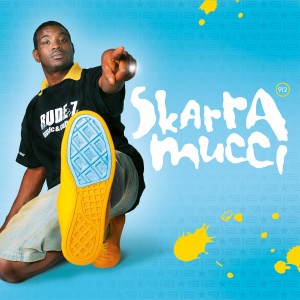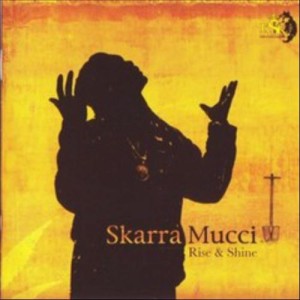 Skarra Mucci – Rise & Shine
2007
Hugo [Booking Monde]
Booking
Email