The Tuff Lions is the French reggae revival revelation. Led by its singer Jahvie, the Toulouse group has been touring the French and European stages for 10 years to share their conscious messages.
With an Ep, and a first album "Spirit" released at the end of 2018, the group is preparing today the release of its second opus (2022). They offer a first glimpse of it with "Love Again" (2020) a true declaration of love on a reggae-revival tune and are preparing to release the second single 2021's fall.
More Info
Vibrant melodies, conscious lyrics, authentic and passionate lions, and this is the start of the journey to Reggae revival. The Tuff Lions is a true family united around musicians from different backgrounds, cultures and generations, all expressing their same love for this music.
At the same time soothing and dynamic, melodic and rhythmic, roots and modern their music is timeless. Traditional Nyabinghi percussion supports engaging compositions, reflecting reality and imbued with a spirituality of sharing, love and tolerance.
In 2014 with their first 5-track EP, titled "Come to Fight", the group stood out, in particular thanks to the promising clip of the eponymous track which was widely relayed. From then on, the group began to emerge outside its beloved Toulouse region and took more and more distant roads.

The release of the 10 " Vinyl produced by Bam Salute Sound the following year allowed them to reach out more to sound system enthusiasts, and to release a second clip on the track" Still Alive ".
After 5 years of sharing with the public, the group's first album was released in 2018: "Spirit". 100% self-produced, and mixed in Paris at the Wise Studio by FabWize. The compositions delivered in English by the group are an outlet for the authors, since Jo and Jahvie were inspired by their own lives by describing situations revolting, touching, or inspiring, but always glaring with truth. This self-produced album is very personal, it also reflects the musical orientations of the musicians, each bringing their own unique touch.
The group is now made up of Jahvie (vocals, rhythm guitar), Live I (Bass), Tony Bongo (percussion), Filo (Keyboard), K Slash (Guitar) and Spako (drums). They had the opportunity to perform in many European festivals: Reggae Sun Ska, Rastaf'entray, Fimu, Africajarc, (FR), Roots Reggae Festival (BE), Rototom Sunsplash (ES) Minho Reggae Splash (PT).

Recently, after a Mexico tour, they left to perform on African stages before embarking on a new European tour in 2022.
The Tuff Lions works on a brand new show, to defend on stage their second album, which will be released in 2022. After "Love Again" the first single unveiled in 2020, a second single, from this upcoming album will be release soon !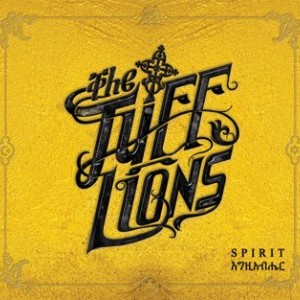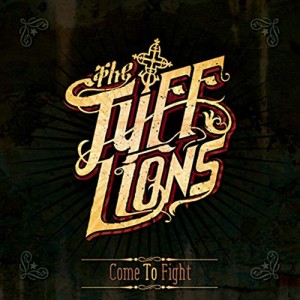 The Tuff Lion - Come to Fight
2014
Xavier [Booking Monde]
Booking
Email